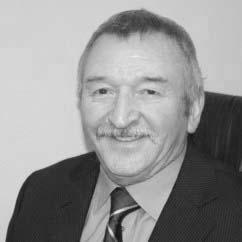 Mourning for BRIAN KNIGHT
Terrible news has reached us from Great Britain. Brian Knight died last week after a short, serious illness.
The dismay is great: "with Brian Knight, we are losing a personality who rendered outstanding services to the company . His opinion was highly valued by customers, employees and colleagues alike as a friend and advisor".
It goes on to say: "As a person who, with his big heart, has always had an open ear for the needs and concerns, he leaves an unbelievably large gap in our ranks".
The Huber Ranner in Bavaria was also closely associated with Brian and could always rely on his expertise and his criticism . His advice and his view of things were always very valuable to us. We are also shocked.