Our broad range of air handling units
Expect more – our brand promise aptly describes how we work together with our employees and our network of customers and suppliers.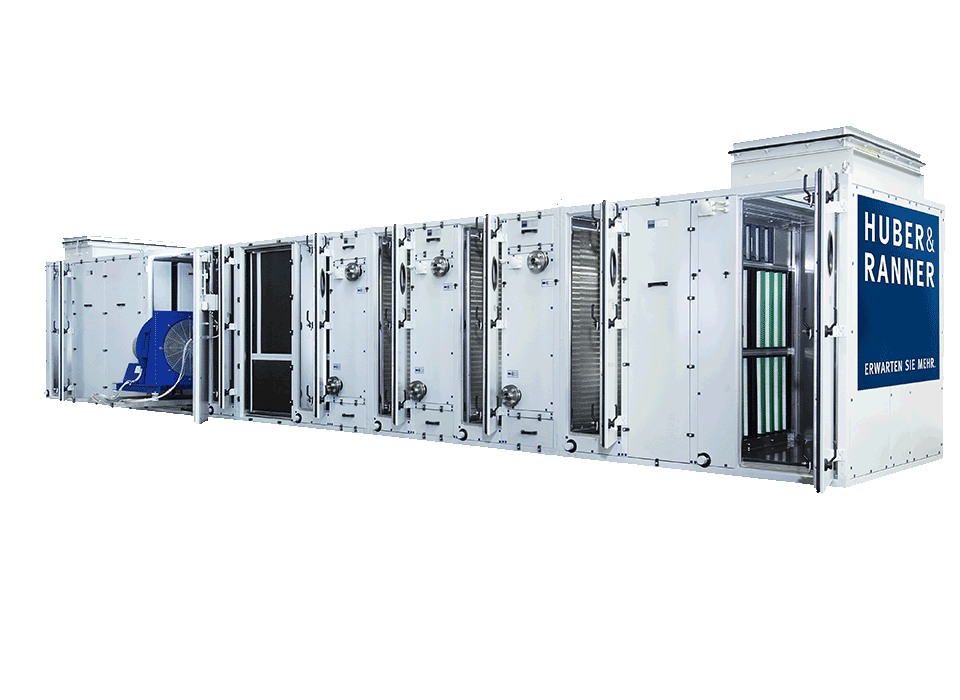 We guarantee perfect climate, even under extreme conditions. Rooftop units are particularly exposed to the weather conditions. Extreme fluctuations in temperature and moisture stress the material to a considerable extent. Huber & Ranner offer  the AHU you need.
Your competent contact person regarding this topic is:
Dietmar Huber
+49 8531 705-31
Our market success depends on our clients' perception and expectations with regard to our products and services and in relation to our competitors. In today's competitive arena, we can only meet these expectations by delivering world class products.
Our customers are the ones who define what quality is. Quality can be broken down into fitness for purpose and reliability of our products, technical support, delivery services as well as other services which we provide with regard to our customer's issues. The demands and requirements in this respect are subject to constant change. So it is not enough to merely meet minimum standards. Whilst simultaneously providing for further enhancements of existing products, we are aiming at continuous quality improvements.
An important quintessential point of our quality policy is the constant further development of existing and the development of new products. Here also reliability and environmental compatibility of new products and production methods are considered.
The sheet metal machining centre produces all casing components completely automated and without any manual work, for instance.
Huber & Ranner itself approves since long time the reliability of their products and services. With its name Dietmar Huber and Udo Ranner stand personally to guarantee this.
…every air handling unit manufactured by Huber and Ranner is a valuable investment in the future of your business.