welcome to Huber & Ranner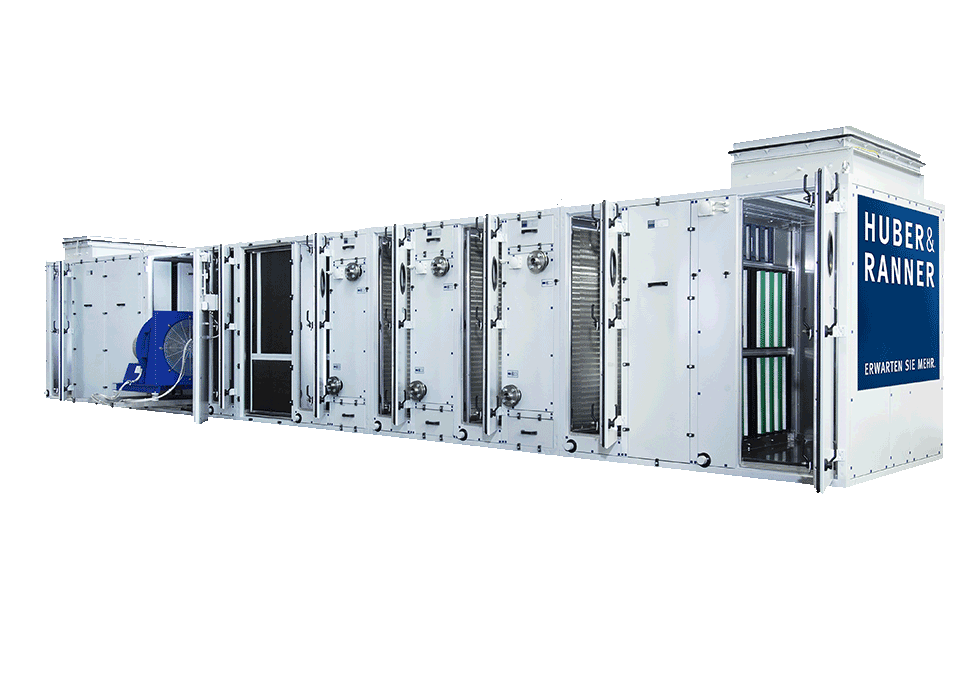 The quality products by Huber and Ranner are backed by the extensive knowledge and experience of our engineers. Each individual employee is highly committed and takes responsibility for our manufactured products. Responsibility creates quality.
Thicker casing and intelligent profiles provide more solidity and tightness. The housing components are more effectively connected with external panel joints. No screw connection in the air flow is the key to hygiene. The profile in its simple implementation – pure in form and function.
X-CASE
X-CASE TB2
HY-CASE
IT-CASE
Huber and Ranner offer custom-tailored air handling equipment for flexible solutions to meet even the most sophisticated requirements. All our products consist of singular modules that match each other ideally and can be arranged in a flexible manner.
We are customer-focused and we continually strive to innovate and enhance our products, service and solutions. Our experienced engineers work in close cooperation with our customers to guarantee that we meet their specific requirements.
We put great emphasis on quick decision-making and unbureaucratic processes. Due to the close teamwork of our experienced employees, we are able to react to the various requirements of our customers fast and flexibly.
Redefine customer care. Huber & Ranner Redefine customer care. X-CARE covers the full customer care journey for AHU. Manage and intelligently improve every aspect OF MaintEnance
Clean, healthy and pure air is needed everywhere and in almost every industry. The selection of high-quality products in the field of room air treatment is therefore of utmost importance. Huber and Ranner have the right solution for your application: We offer a diverse range of air handling systems for a variety of industries, including the industrial and service sectors. Each industry has its own requirements and challenges. AHU plants and equipment are as individual as each operation site. Each project, each industry has different requirements, specific quality standards and individual goals. We have the right solution for you. We develop bespoke and individual air handling systems and do not shun any challenge.<
What separates leaders from laggards in AHU Services
Even among companies working at scale with the Internet of Things, there's a wide gap between top and bottom performers. Some practices distinguish the leaders from their less successful peers. We have finished. Huber & Ranner manufacture a variety of products for different markets. Every industry has specific requirements that need to be met. Therefore, we develop individual and optimal air handling solutions in close cooperation with our customers. We meet this challenge with our long-standing experience.
Redefine customer care. We cover the full customer care journey for
AHUS
There is also exciting news from our partner in the APAC region.Congrats to Felix Shao, Roskill Air Solutions Ltd.
The entire HUBER & RANNER team would like to sincerely thank all interested parties and partners for their visit at ISH2023
HUBER & RANNER will present its new innovation of air handling units at ISH 2023 in Frankfurt-Germany, the world's leading trade fair for HVAC industry.