LESS IS MORE – BLOCKED AHUs
The basis for our brand new variant of blocked air handling units is the proven system of X-CASE – as with all air handling units from HUBER & RANNER. This means that the systems can be combined with each other in almost all cases.
The blocked units score with cost advantage & time-saving construction.
LESS IS MORE – BLOCKED AHUs
The effort required for the assembly of air handling units should not be underestimated. Smaller AHUs are very often delivered in many modules and countless small parts. Therefore, even with new investments in ventilation systems, companies make sure that the effort required for assembly is as low as possible and that cost efficiency is high. Currently, the prevailing scarcity and material bottlenecks add to this.
Time for the engineers at HUBER & RANNER to develop a material-saving solution that is efficient during installation.
'Blocked units from Huber & Ranner': With the new solution, the floor and ceiling, for example, are divided in parts, because the modules that are on top of each other are combined. Many previous steps during assembly are no longer necessary. This saves time on the construction site.
"An excellent way to save time & money!" is Dietmar Huber's statement.
"Enormous advantage: The variant can be freely combined with previous constructions!", Dietmar Huber continues. "Where larger blocks for transport and construction site are sensible and possible, this is used and money is saved. Where small parts are required, they are divided as before. And all this on one and the same air handling unit. Flexible and individually adapted to the needs and thus an excellent possibility to save material, time & money."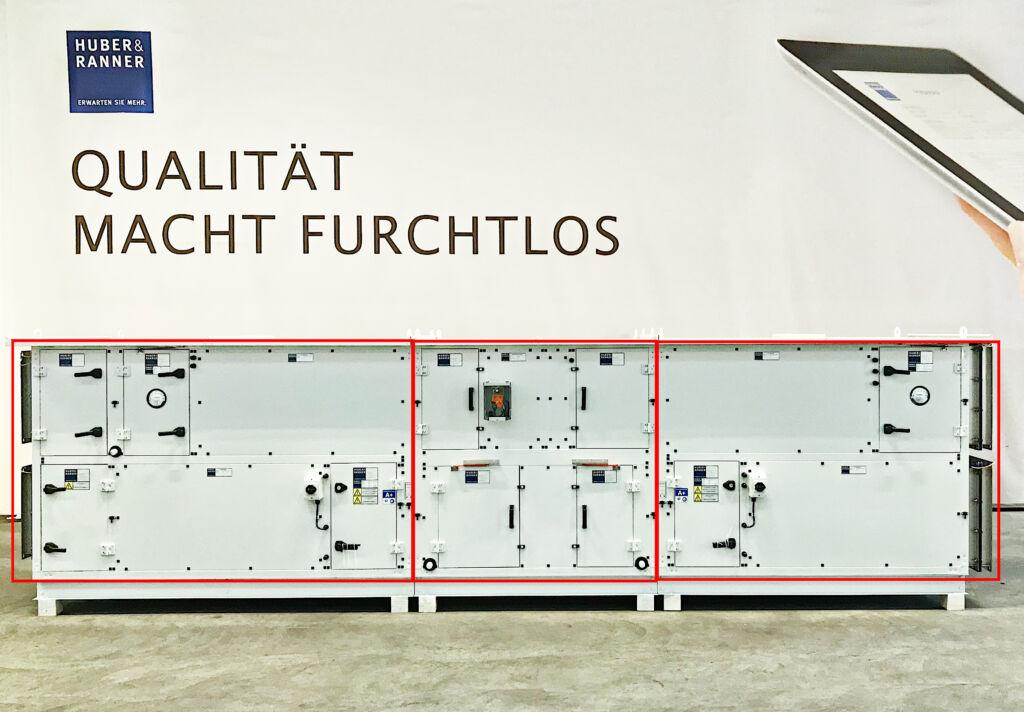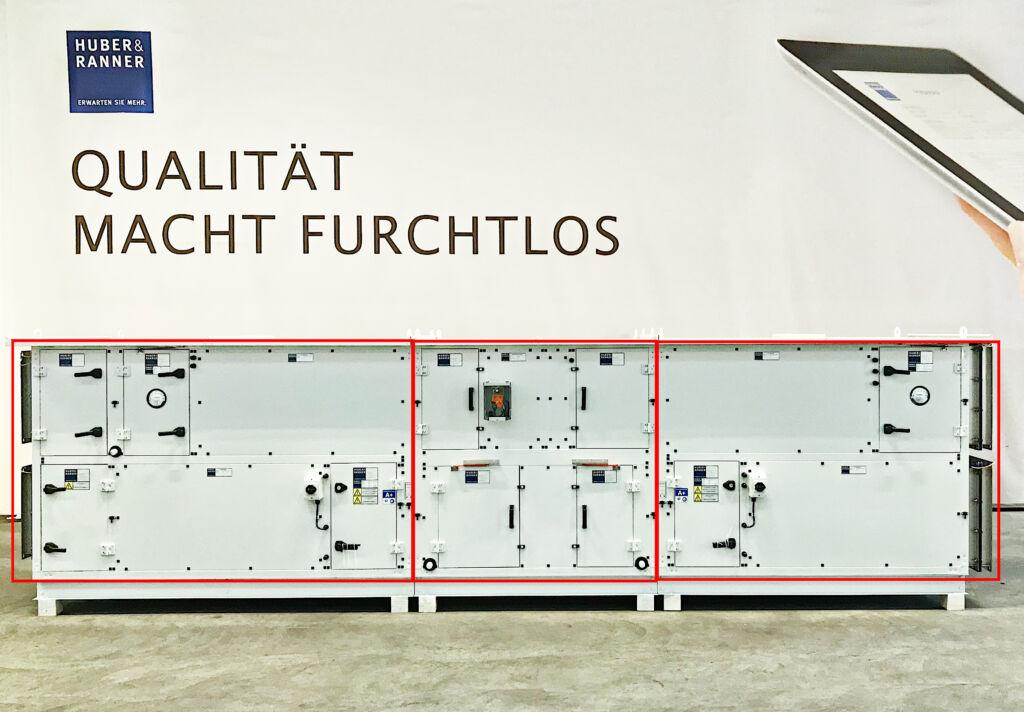 Huber & Ranner Technologie