REFERENCES GREEN KV-SYSTEM
We are proud that our high-quality ventilation and air handling units are widely sought after the borders of Germany.
GREEN KV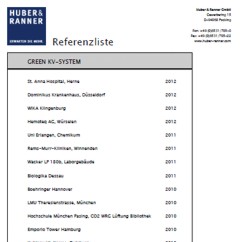 Your competent contact person regarding this topic is:
Dietmar Huber
+49 8531 705-31
You need more information regarding this topic? Visit our download area
Expect more
Flexible and simple we are there for you even after the delivery of the device and offer individual all-around service.
Expect more