Huber & Ranner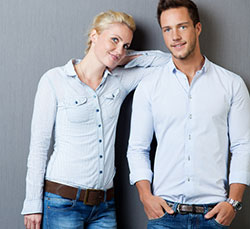 Manufacturer of an exciting bespoke range of Air Handling Units; designed for optimum performance and energy efficiency. .
Job Title: After Sales Account Manager
Location: Based anywhere in the UK (work from home)
Sector: Air Handling Units
Salary: Basic salary circa £35k + performance related bonus, Company car, plus company benefits associated with a corporate organisation
The Client
•
• Established for over 30 years
The Opportunity
The Company are looking to implement and grow and an After Sales division and as a result have a brand new position for a Field based After Sales Manager.
The role
• This will involve contacting existing customers (who the company have previously supplied Air Handling Units) to see if the equipment should be refurbished or replaced, or if there can be any energy saving's to be made.
• The territory covered will be dependent on where you live, but can be carried out remotely from a home office.
• Become the 'go to' person whenever any AHU issues arise.
Skills and Experience needed
• Having a good level of technical knowledge about AHU's is the most important aspect of this role.
• Experience of working in an 'after sales' market or selling Service or Maintenance contracts within the HVAC arena.
• Applications are also welcome from candidates who have had experience in a more technically biased role
• Exceptional relationship building skills.
Why apply for this role.
• As this is a brand new position this will be a fantastic opportunity to put your own stamp on the role.
• The company have a great reputation for their products and the strong, loyal relationships they have built with their customer's means that you will be able to promote their services with confidence and pride
• No cold calling or generating new business.
• The company are extremely stable (the average tenure of their staff is over 20 years)
• Exciting personal career development opportunities – the company have a great reputation for offering additional qualifications and courses like HNC's etc
• The company have a flexible working hours policy – enabling its staff to have a better work/life balance
For further information or if you have a specific enquiry, please send us an email or contact:
Udo Ranner
+49 8531 705-0
Sie wollen nähere Informationen zum Unternehmen? Im Downloadbereich finden Sie aktuelle Prospekte und Broschüren